Equal Opportunities Workshop
We can provide the workshop everywhere in the Netherlands. Is it possible to experience the workshop outside of the Netherlands? Yes! We can organise the workshop in an online form. Please contact us for more information.
Is your team ready for insight, experience and mutual exchange about opportunity inequality in education? Play IQ110 together with your colleagues led by one of the creators of the game.
In a session of 2.5 to 3 hours you will experience the IQ110 game together with your colleagues. You all experience what opportunity inequality does to you and you start a conversation about the subject. Together you explore the opportunities for your organization to contribute to more equal opportunities for all.
12 – 60 people
2,5 to 3 hours
Experiential, reflective and action-oriented
Professional guidance
Personalized approach
From €350,- (ex-vat and games)
Optional:
Follow-up meeting with review and discussion of action points led by trainer. 1,5 – 2 hours
Training for even larger groups is also possible. We will gladly look at the needs with you and make you a customized offer
Contact us directly
Would you like to call us first and ask about the possibilities? Call us at: +31 6 33045451
Reviews of the workshop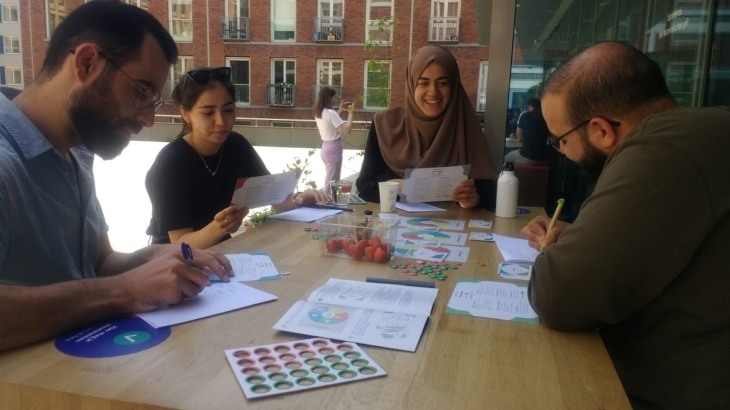 Unique game!
"This game provides a lot of insight into inequality of opportunity and material to discuss with each other. From the start of the game it is already determined how you will stand as a character in the game. Or you are the rich kid where everything goes smoothly, or the child with (much) fewer opportunities.At first you think you are aware of inequality of opportunity, but when you start playing the game and experience the many situations, it really sinks in.
Then you will experience for yourself how it feels to be in someone else's shoes and how decisive a 'good' or 'less good' start can be for the course of someone's life. This was sometimes quite confrontational, but the special thing about the game is that we also had a lot of fun. In short, a unique game that I can recommend to everyone!"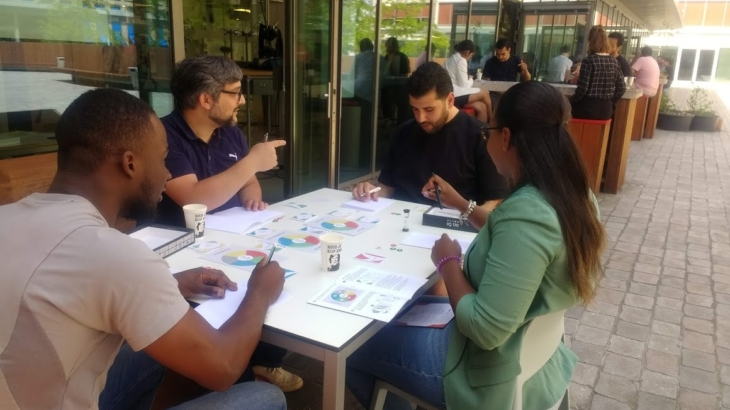 Consider opportunities (in)equality
"We played the IQ 110 game during a team day, because we like to continuously consider opportunities (in)equality in education and society.
In a playful and sympathetic way, the game offered insight into what children can encounter in their school career and which obstacles they may encounter, related to their background.
The game offers many starting points to talk about further. I would recommend everyone to follow the workshop, because it makes you think." – Anneke Vierhout, Executive Staff
Order the game online!
Want to play the game at home or with colleagues? You can easily order the game from bol.com! Order quickly and experience the unfair game!
Buy the game!